If you happen to live in my part of the world and share my religion, you would know that Easter just passed! Easter bunny, Easter eggs and the death/rising of Jesus Christ. Good stuff, however, there's little a occasion where a cupcake can't sweeten (unless it's a funeral, which then people are too sad to eat cupcakes). So why not make cupcakes? These ones are partly my own creation and are Easter themed, making it a perfect after-easter sweet.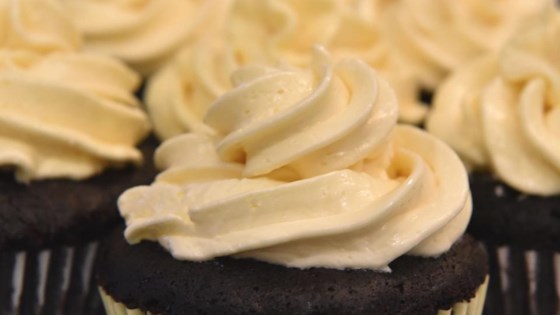 This is the cupcake, but not the icing
1 1/3 cups all-purpose flour
2 teaspoons baking powder
3/4 cup unsweetened cocoa powder
3 tablespoons butter, softened
3/4 teaspoon vanilla extract
Preheat oven to 350 degree F (175 degrees C). Line a muffin pan with paper or foil liners. Sift together the flour. baking powder, baking soda, cocoa and salt. Set aside.
In a large bowl, cream together the butter and sugar until light and fluffy. Add eggs one a time, beating well with each addition, then stir in the vanilla. Add the flour mixture, alternating with the milk; beat well. Fill the muffin cups 3/4 full.
Bake for 15 to 17 minutes in the preheated oven, or until a toothpick inserted into the cake comes out clean. Frost with your favorite icing when cool.
Jocelyn's review
Great recipe, though you have to be careful not to over mix some of the ingredients, it has to be just right. Not too hot, not too cold, just right! - Goldilocks. If baked at the right temperature for the right amount of time, these cupcakes are delicious! However, if you're not careful, they can come out dry and crumbly... I would not recommend this recipe for someone who has not baked before. For others, give it all you've got!